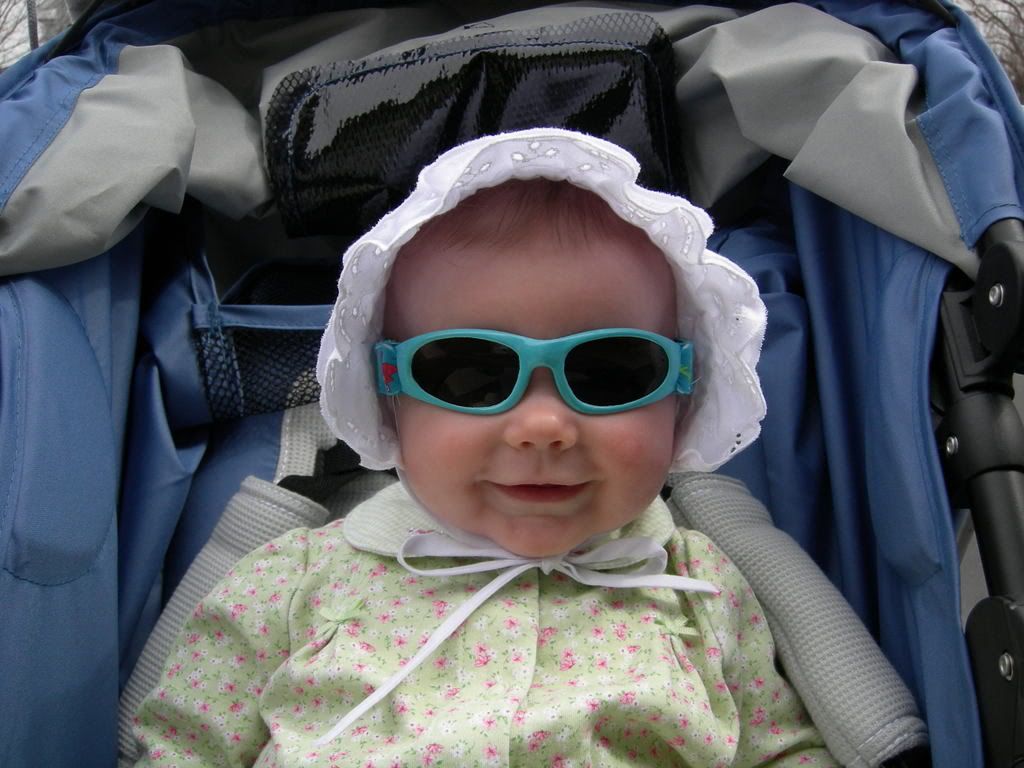 We've had a fun week here at the Bean House. It's been a nice week weather-wise and we are taking advantage of it with walks and trips to the neighborhood park (not that M. can do anything there yet). We've walked around downtown Naperville and celebrated Neil's birthday at
Wool and Company
. It's been quite wonderful to see spring is on its way/here.
I even knit a little bit! I started the front of Na Craga for my dad, mostly to make sure I'm doing the right size. I've made a bit of progress on the Lorna's Laces socks for my friend. I'm in the process of designing a pair of baby booties... nothing major, just a whim.
So, that's really all. Have a great weekend!