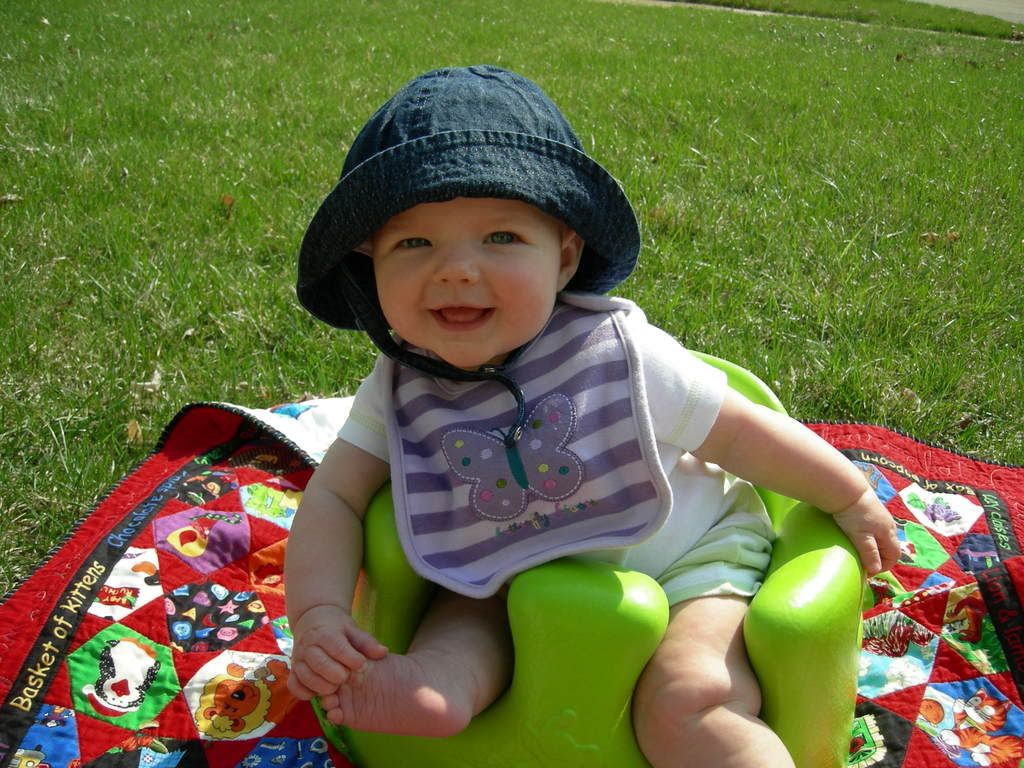 It's been such a nice
weekend, even yesterday, when it was supposed to be rainy t
he whole day (rained a bit off and on, but not too much). We got outside to do yard work, yesterday and today -- don't want to be "those" neighbors, you know, the ones who never mow or trim hedges. That's the hedge out front after I worked on it yesterday. I couldn't finish it because M started to get cranky, and it started to sprinkle. Don't worry, it's finished now. In addition to the daffodils that are blooming, we have some small iris. Two of the iris have actually bloomed, but there is a raft of them and there are more buds just waiting to pop open. There are also
other flowers that I can't identify
hyacinth that are blooming. The trees and bushes are starting to bud, it is just wo
nderful! The only pathetic thing is that it isn't even noon and I'm rather beat. Oh, and it was adorable, M took a short nap on the quilt while I was trimming the hedge. Nice life, eh?
I'm almost done with the cardigan for M. I love the way the wrap front/kimono sweaters look, but I keep forgetting how much I loathe picking up stitches along that shaped edge. I actually finished the front right edge, then ripped it out because I didn't like it (this after many starts and re-tries already). The Baby Bamboo holds up pretty wel
l to the abuse it gets from the process. But, someone, next time I see a cute wrap front sweater, remind me how much I hate the edging, and if I still say I want to do it, knock me out and drag the pattern out of my hands, please, for the love of all that's holy, don't let me do this again. In addition to my issues with picking up stitches evenly along a shaped edge, the di
rections for the edging weren't very good. If you were a new knitter, you might get very confused. However, it looks cute and I am almost done. The left front edge needs to be finished, the sleeves sewn in and the sleeve and side seams sewn; then after the ends are sewn in, I'll be done, in time for M to wear to the Harlot, which was the plan. Wow!