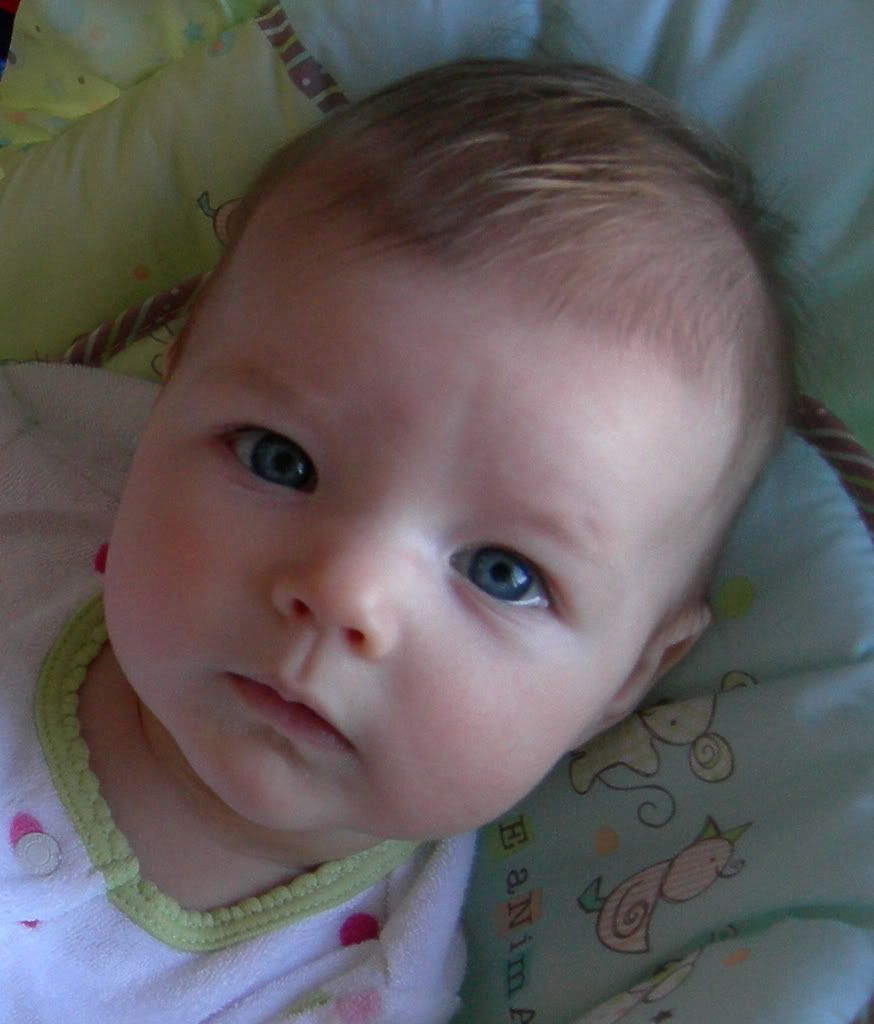 That's my sweet pea. At her four month peds. appointment she weighed 15 lbs 9 oz and was 25.5 inches. I can't believe how big she's getting and how much she is growing up!
On Tuesday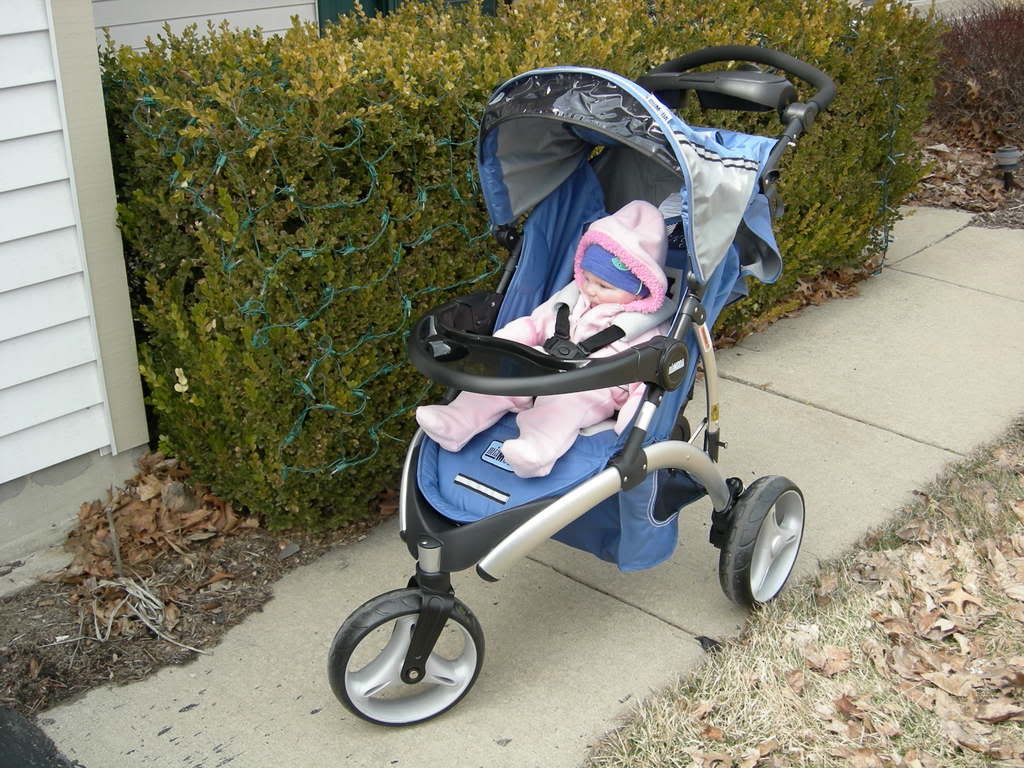 , the stroller we ordered for her arrived! I pushed her around the house and she really enjoyed it. Yesterday, I bundled her up and we went for a walk outside with our lovely neighbor. It was a little chilly, but M. grinned the whole time. She really had a great time getting to see everything. The
carrier
I have is great for shopping and getting stuff done around the house, but she loves to see what's going on around her, so for walks, it's the stroller. The only reason she's not smiling in this picture is because it was after the walk was over and she was worn out. Today I'll actually take the camera with us to try to capture a bit of her enthusiasm.
I've done almost four repeats of the pattern on the second Evangeline. There are 10 total in the mitt.
Now, on to the frightening portion of our programming. If you have children, they should look away. On Tuesday,
I decided to do an itty-bitty (Hi, Holly!) bit of landscaping: cutting
back the rose bushes. I took the garden shears outside into the mist to begin. I had obviously not taken a close look at these bushes before. On the left is the bush that I mostly left alone. The two bushes I attacked were that size. Now they are much smaller, but not before they ripped up my hands and the back of my leg. I've never seen roses with so many deadly thorns. They caught on my clothes and other branches, making the branches I cut difficult to separate from the bushes. Granted, it might have been easier if I had been
wearing some gloves, but still, I felt as though I were doing battle with the deadly brambles that grew around Sleeping Beauty's castle. So, the roses have to go. They are just off the back deck, and when M. starts p
laying out there, I don't want her to trip and fall into their wicked branches. I'm thinking that lilacs would be really
pretty, and would be a nice way to make the deck a bit more private. And then I'll get a rosebush that doesn't have so many thorns everywhere, and plant it under my kitchen window where it will get great western exposure.