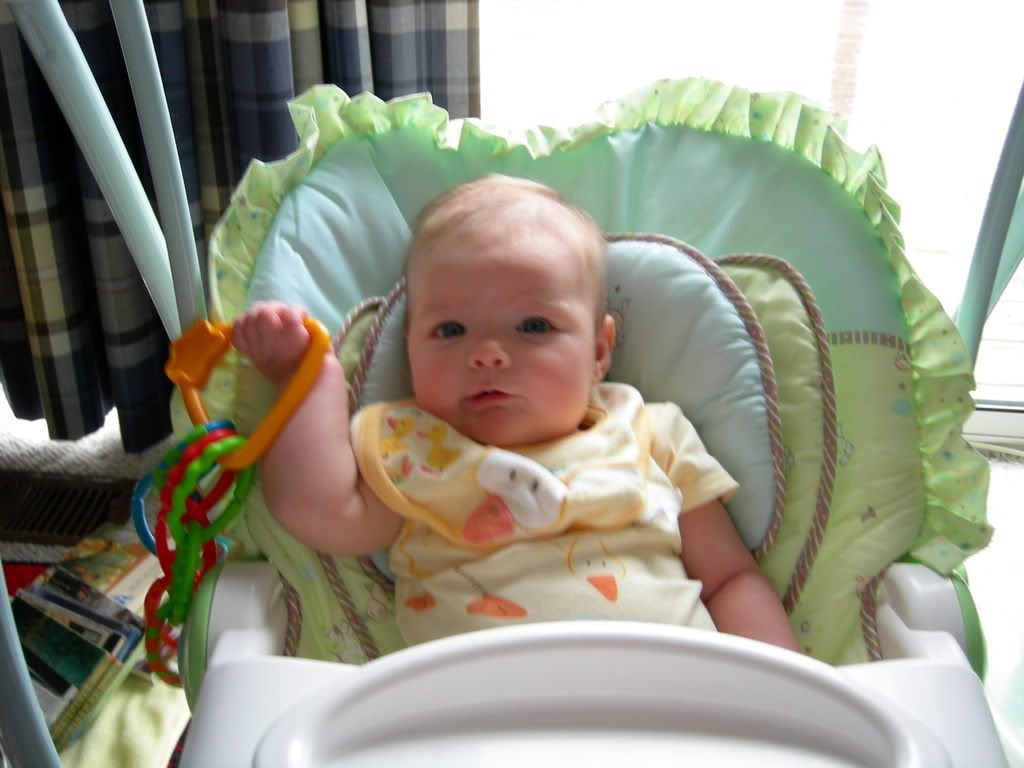 Up first we have M. "pumping up". Or, rather, just practicing grabbing things that aren't my hair. This is something I can very much get behind.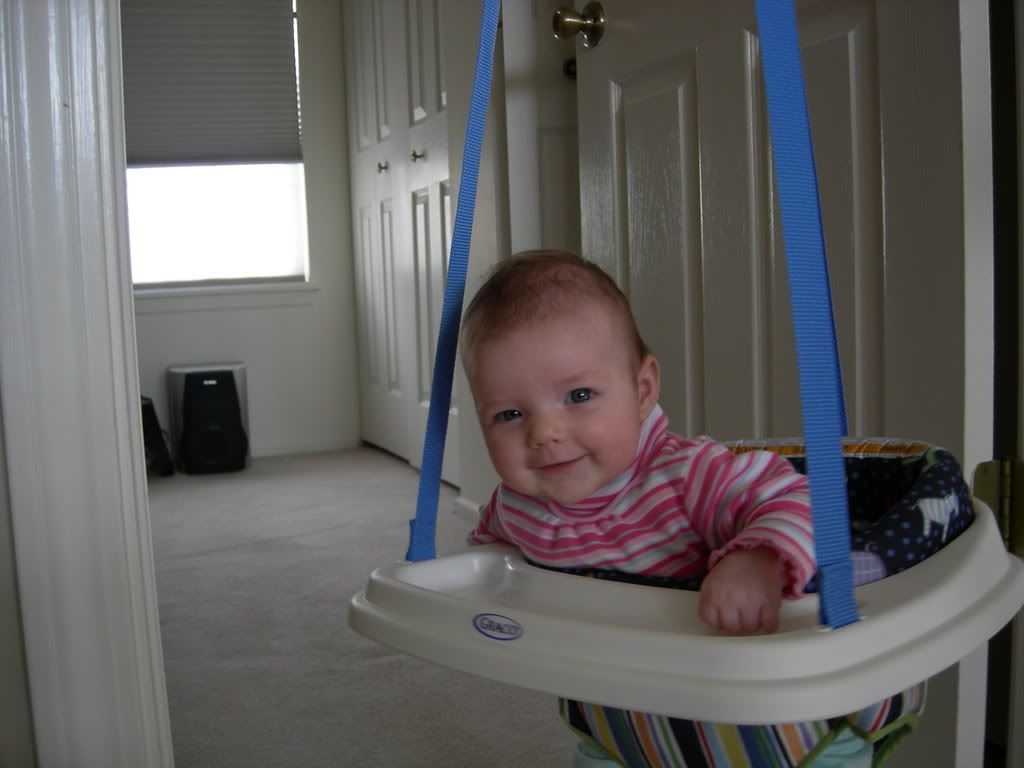 Then we have the Bean looking adorable in a turtleneck hanging out in her doorway jumper. She really gets a kick out of this thing, and she gets a work out keeping her torso upright. She's even better at it today than she was yesterday. She's not jumping yet, but she does pivot and turn (when I even think the word pivot, I think of the
Friends episode
).
And in knitting, last night I
finally
finished this hat on the left. It's the
Cable Braid
hat from
Folk Hats,
just done in multiple colors. I had it mostly done for a long time, but was afraid I'd somehow screw it up when sewing it together, so I let it sit forever. Finally, last night I finished it. It may not be the perfect sewing job (there is a reason I'm not showing you the inside), but it works and I'm glad it's done. It's a warm and comfy hat to wear, and I don't care that I look more than a bit silly wearing it. Next in my pile of almost F.O.s is a bag that needs its handles sewn on. After that, I think most of the hibernating projects require quite a bit of actual knitting, so those will have to wait until I finish Ragna or Na Craga (for which I still have to swatch).