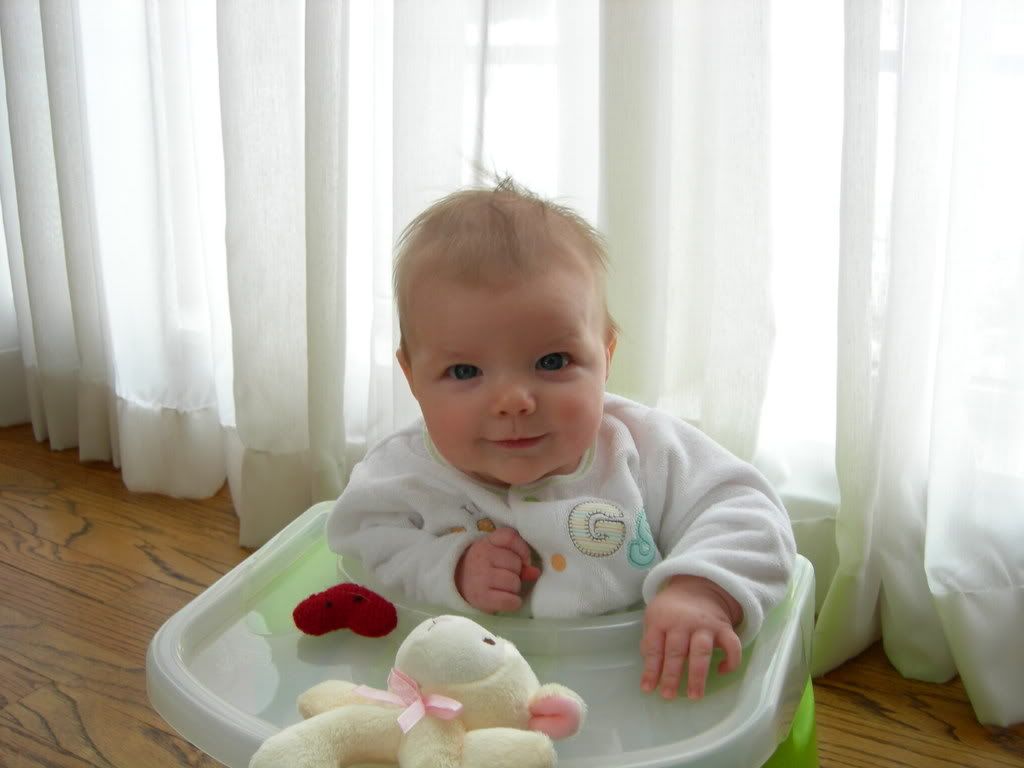 How could you not feel better with a face like that? I am getting better, still hacking phlegm, but definitely improving. Well enough to take Miss M. to Babies R Us yesterday for a little shopping trip. We came back with a mobile for her crib, a doorway hanging jumper -- which
she is a little young to master, but loves nonetheless -- and this Bumbo sitter and tray. I figured since she keeps trying to sit up in her swing and bouncy chair, this would be good.
So, while we were hanging out, M. in the Bumbo, me on the floor, I decided to knit on Ragna for a bit. The yarn was sort of in my way so I threw it aside and... it stuck to the wall. Weird, eh? As you can not really see from the second picture, a really thin fiber caught on some tiny piece of the wall an
d it all hung until it moved too much when I knit. I just had to show you the yarn that tried to become wall art.
One of M.'s newer tricks is laughing. She started this while my parents were here, and she does it more and more. It is just too cute. She laughs when I blow raspberries on her belly or bounce her in her new jumper (pictures later). I am really very lucky because s
he is such a joy to be around.