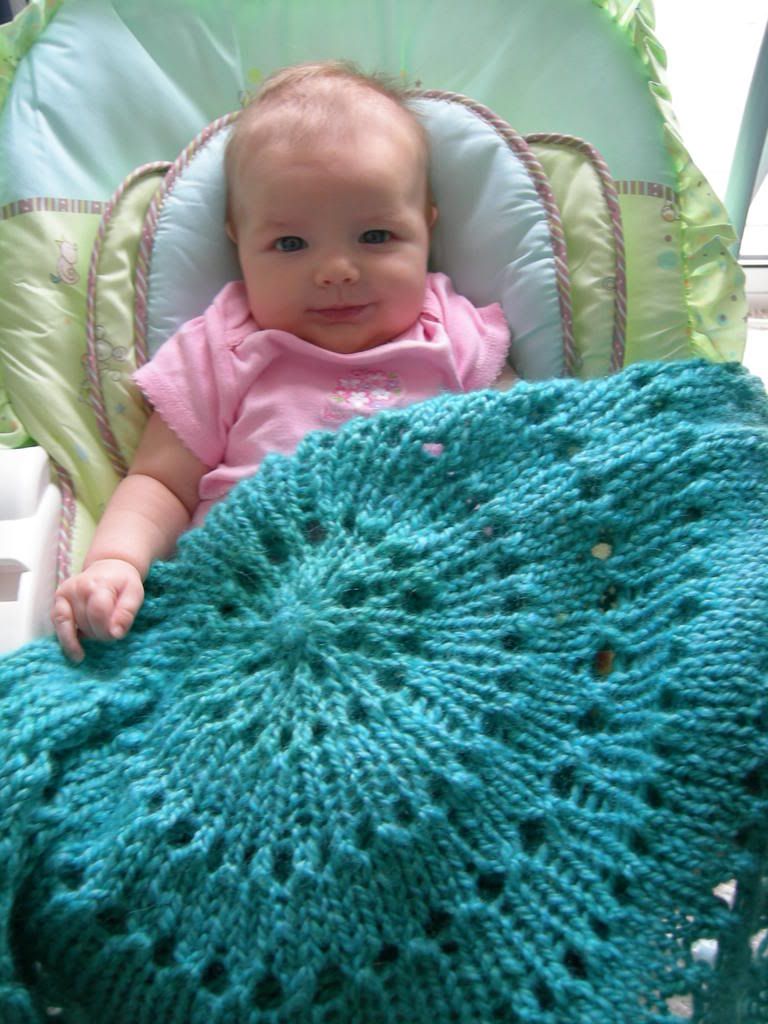 It's amazing what you can do when you stick to one project at a time. Here is Bean modeling my completed
Pi Shawl
. I made it from yarn I spun on my wheel Peggy. The yarn is my attempt at a consistent bulky weight; it's bulky and sort of consistent. 85% Coopworth wool and 15% mohair, it's not really soft, but it is very warm. With a diameter of about 90 centimeters it's not very big, but works well as a lap blanket. It's very exciting to knit a project with yarn I actually made. I have some alpaca/merino languishing on Peggy now, I need to pick up the spinning again, not just for finished yarn, but because it really is fun to do. And if I just work on one knitting project at a time, I should be able to finish them in a reasonable amount of time and still devote some time to spinning when M. sleeps.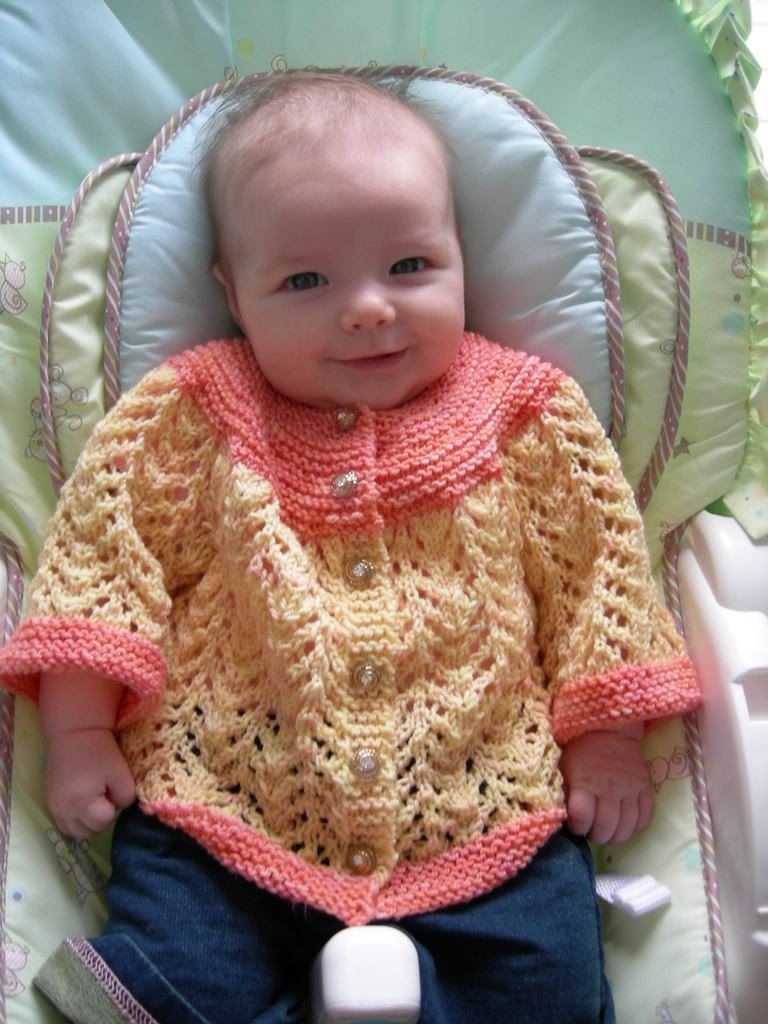 And here on the right we have the finished
February Sweater
. And I think she might even be able to wear it for a few weeks. I have a button that I liked on it, a "pearl" dome with a shank, but I couldn't find any like it at Joann's, so when I went to
Wool and Company
for Friday Knitting, I got these buttons, which I really like with the sweater. Gives her a bit a sparkle and dresses up the sweater. Somehow the "pearl" button really made it look more like a 1940s bed jacket, but that look is diminished with these buttons.
Last, but not least in the finishing parade is actually the first started, another Zimmerman classic, the
Baby Surprise Jacket
. I finished the knitting on this well before M. was born and bought the buttons (again at Wool and Co.) a couple months ago, but didn't sew them on until this week. You can't see them too well in this picture, but the buttons are gold roses, very sweet and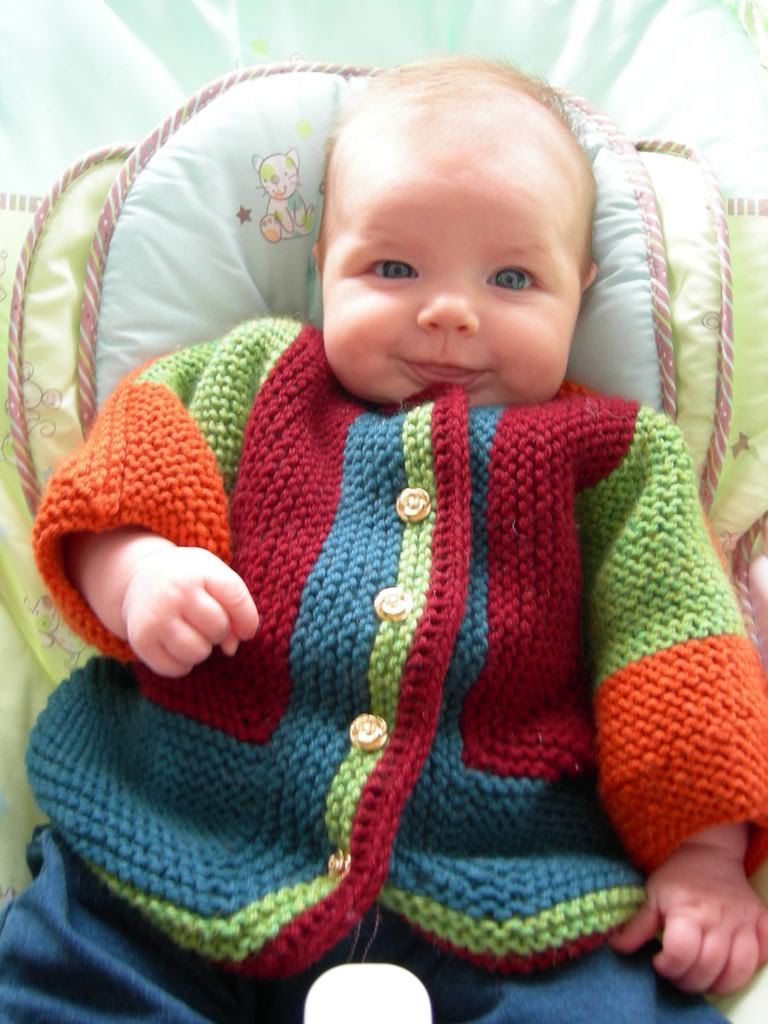 girly to counter-balance the somewhat more masculine colors. The sweater fits her well right now, but also gives her some room to grow.
And while I don't have pictures of it, my current project is the
Baby Bobbi Bear
out of Blue Sky Alpaca Sport in a periwinkle color. I like the way it is constructed, you knit the body in the round, split the front and back for the arms, pick up and knit the legs, knit the head up from the body, and then pick up and knit the arms. The only parts you have to sew on are the ears and then embroider the face. And it is a really cute bear. I am half-way through the head now. Since I don't have a picture of it to show you (and really, it wouldn't show you too much anyway), I will end with a rockin' picture of the Bean: