S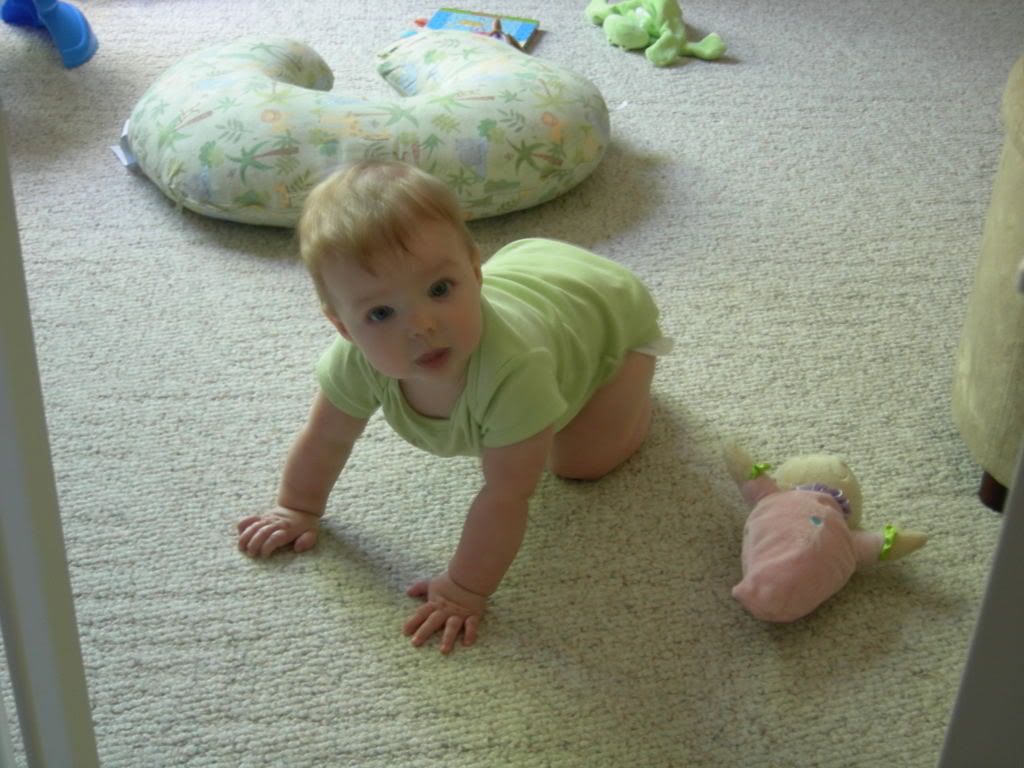 o, last week she started to crawl. I could tell from the beginning that this was not enough for her. She kept putting one foot on the ground in a first sort of attempt to stand. It made her a little off balance when she crawled along, but this did not deter her. On Sunday, she decided she needed to actually stand. She decided that the baby piano would be the perfect thing to use to pull
up on. It is not very heavy and not built for it at all, but she did it anyway. As a reward for her hard work, she found something new to chew on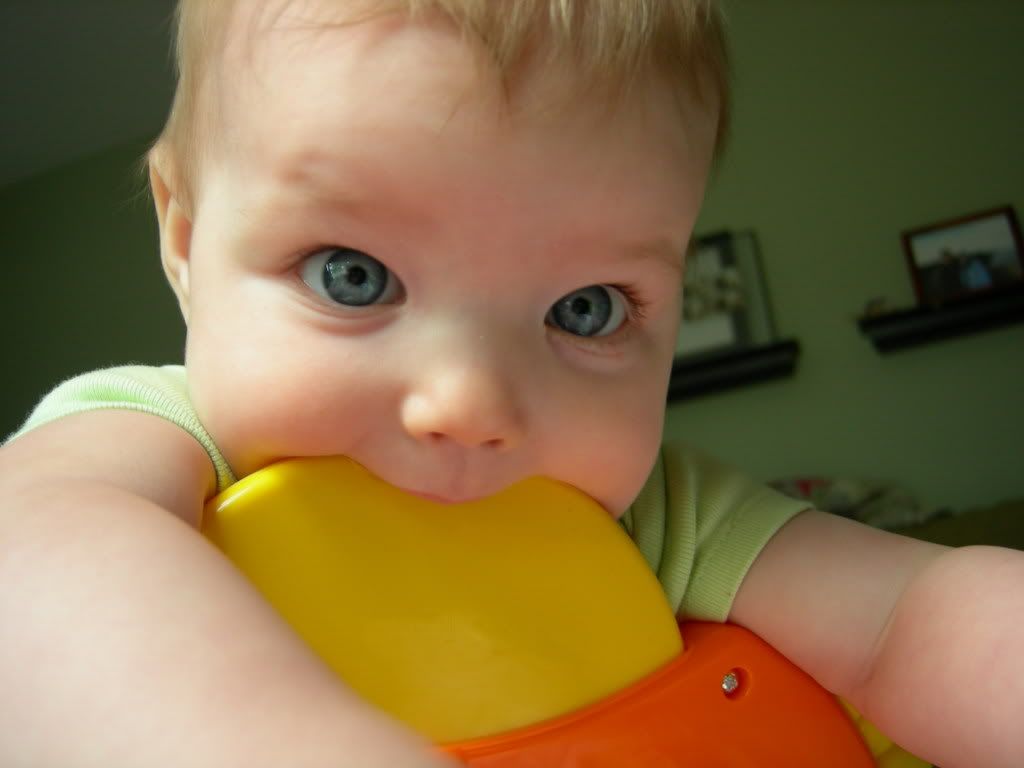 . Then, Sunday, as D and I watched (and I hovered behind to make sure she didn't fall backwards) she crawled up the two steps from the family room to the kitchen. It was so exciting to watch her figure out that she needed to get her knee up. "It's like watching evolution!" said D. The next step is to keep the floors of the kitchen immaculate and get gates for the doorways out of the kitchen. I just wish we could replace the tile floors in the kitchen with cork floors.
In knitting news, I'm almost done with a test knit and I finished
Odessa
. I think my head form is in the basement, so Harold did the modeling duties. I did not add the beads because this is a chemo cap for
Sue's
SIL. It is Debbie Bliss Baby Cashmerino, so it should be nice and soft. I purchased a second skein as insurance, and as I did not need it, that will become another Odessa chemo cap, this time for one of my mom's friends. Some day I will make an Odessa with beads, it is a lovely hat and works up quite quickly and easily.
I will leave you with a happy note: