I won! A couple posts down I mentioned that
Working Mom Knits
was having a drawing ... well, I won! I never win things, so this was most exciting! What did I win? Thank you for asking:
This lovely little package came in the mail: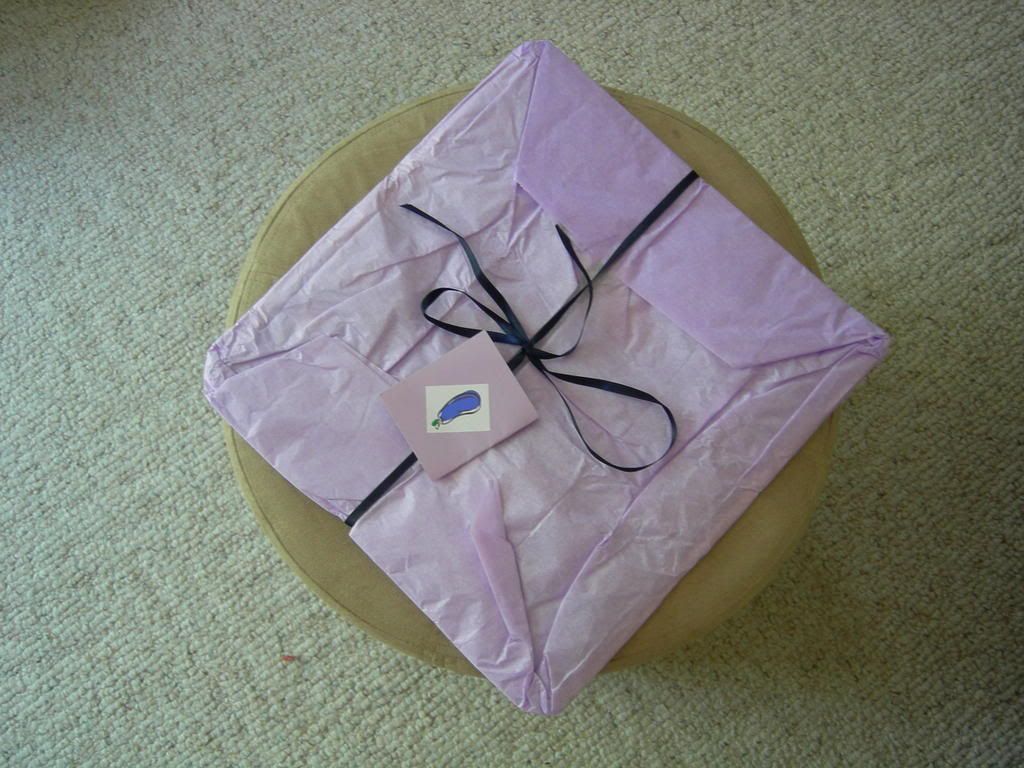 and it contained: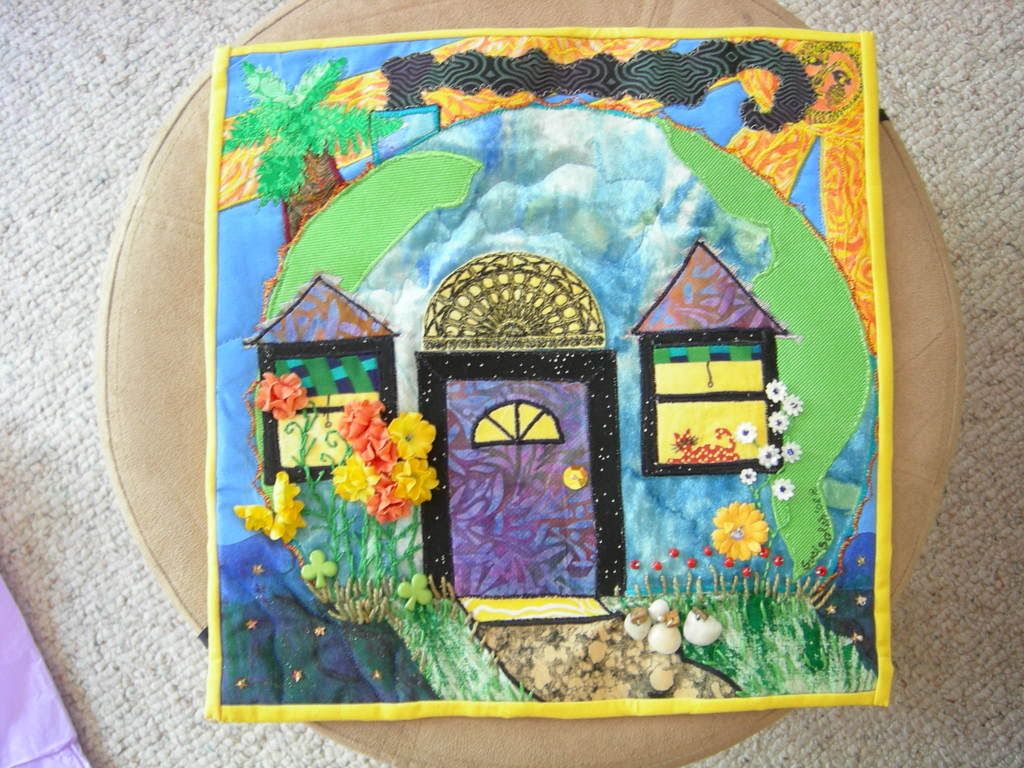 Isn't that cute? And it has all sorts of 3-D elements, like the flowers and rocks by the front door, etc. It is fun and bright and I'm going to put it up in M's room.
Tuesday was M's 8 month birthday! And Monday, her first tooth popped through the gum! It's funny to watch her move her tongue around feeling this new thing in her mouth. She hasn't stopped chewing things, but seems to be less intense about it for the moment.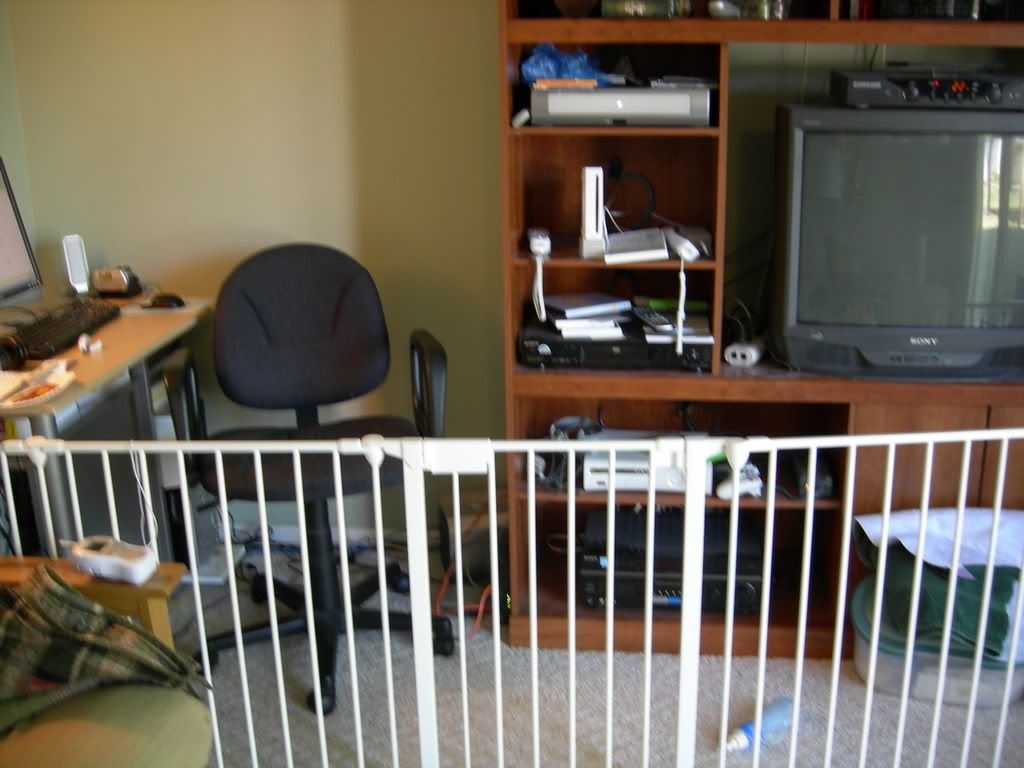 So, our house (or at the very least family room and kitchen) have become gate central. We put a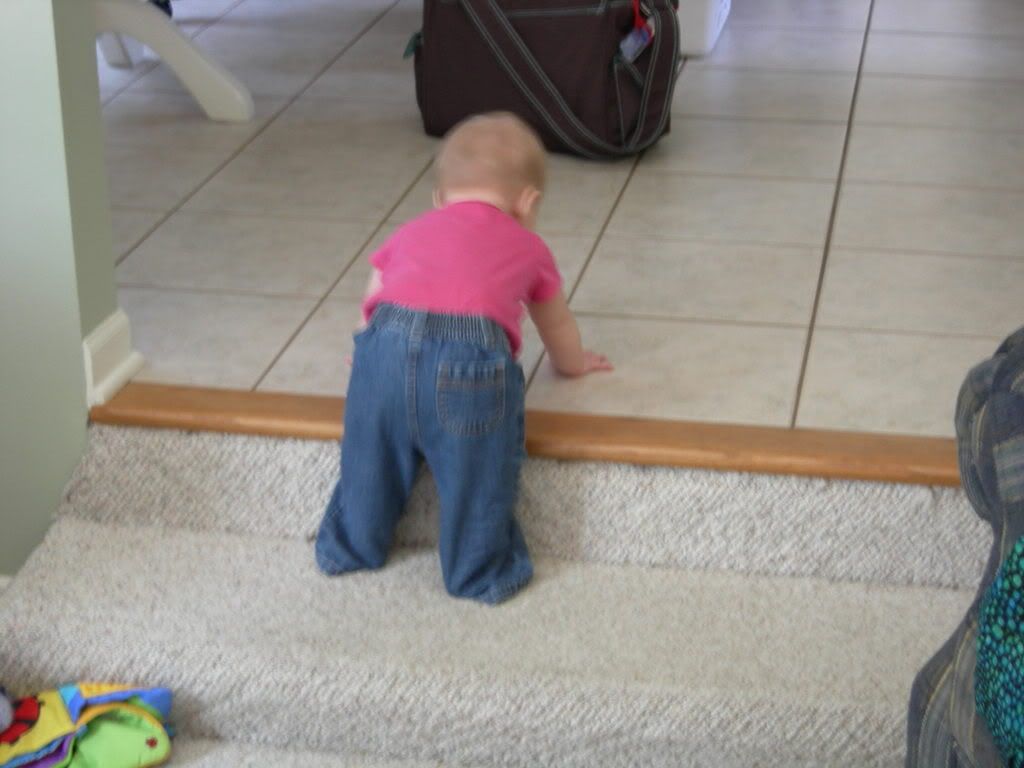 gate up across the front of the family room, and because she can crawl up the stairs, a gate in each kitchen exit (without its own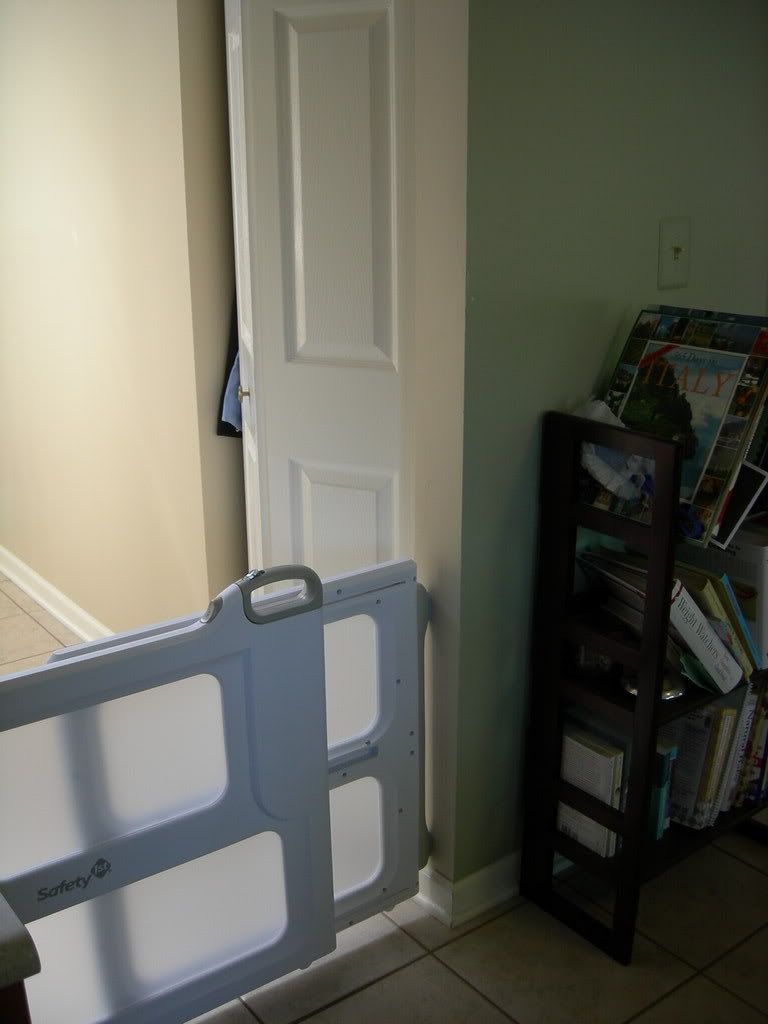 door). She loves following me into the kitchen, and although she made it down the stairs twice in one day, she hasn't attempted it since. She will instead "pace" like a caged tiger in front of the step. She loves having new territory to explore. Luckily, we haven't had to do too much baby proofing to the kitchen, there
were two little boys who lived here before, and their parents had done most of it and left it. All I've had to do is keep the floor clean.
She seems to have figured out the eating thing. She swallows most of what she puts in her mouth now, and it is so fun to watch her eat. Today she tried cherries and grapes for the first time. D actually asked if I had removed the pits. Silly, of course I did. And I didn't give her whole grapes, either. I'm giving her chunks of food, but I'm not trying to choke her or anything. She really liked the cherries. I got them at the new Whole Foods near us; went today to have samples for lunch!
Oh, and speaking of going to new places, if you are in the Chicago-land area, you must visit
My Eclectic Mess
. Beth has a great shop in a cute old house. It has all sorts of fun goodies from fabric and patterns, to unusual scrapbooking supplies to needle felting kits. She has classes there, as well. M enjoyed crawling around there and hanging with Beth and her adorable daughter E, and I enjoyed myself immensely, as well. Seriously, get your tush over there.
This weekend we're going to the Midwest Folk and Fiber Fair. I was hoping to go Fri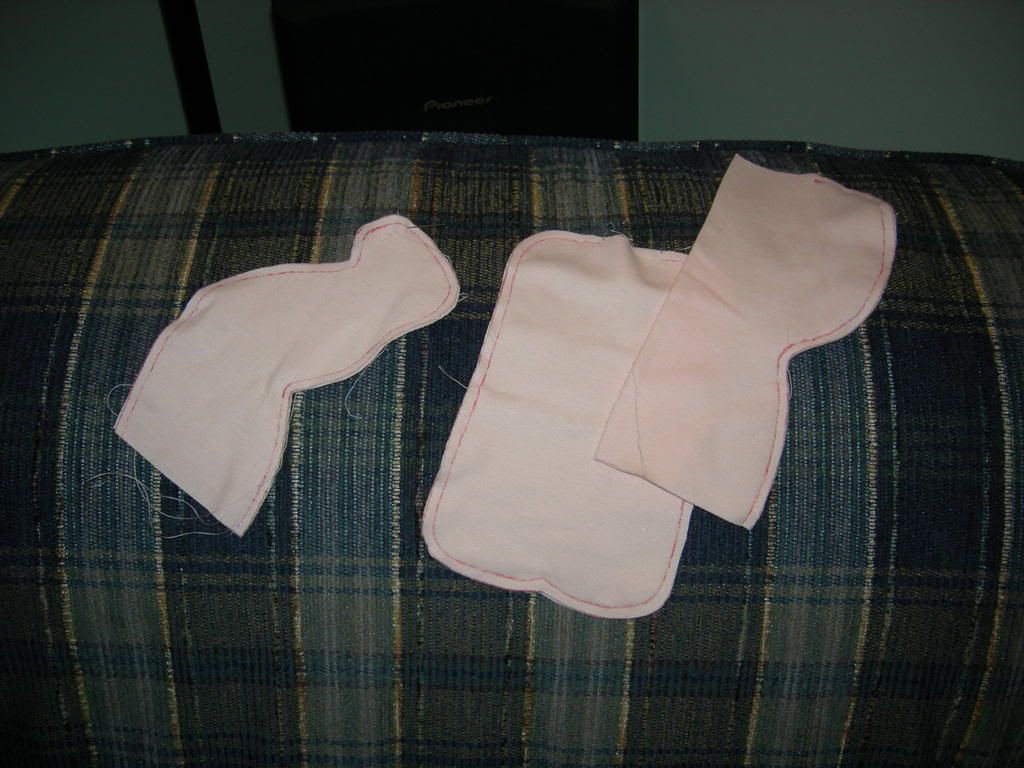 day like I did last year, but this year they open Friday at 6pm, so instead, we are getting up at dawn to head up there with
Jen
and her lovely daughters. I hope it's as fun as last year!
Almost forgot, thanks to Jen, I was inspired to make a Waldorf-type doll for M, so I got a kit and have been hand-sewing the pieces of the body. It's not perfect stitching, but it's been nice, and I think M will enjoy it (she seemed to like the one Jen was working on).