Although you are forgiven if you've thought so, recently. It's just been really fun seeing what's come up. Since we didn't really move in until September and I didn't spend a lot of time outside checking out the yard, I didn't really know what we had, so it's great to see the tulips blooming in different colors and there is more hyacinth coming up, and hostas, etc. Last week I got the last of the tree/shrubs out, so both azaleas are planted! And check out the lilac!
Now.
See how much it's filled in and leafed out? And the daffodils around it have bloomed and it's all just so pretty!
In other news, I'm pretty sure M is teething for real now. She is chewing on everything, including hat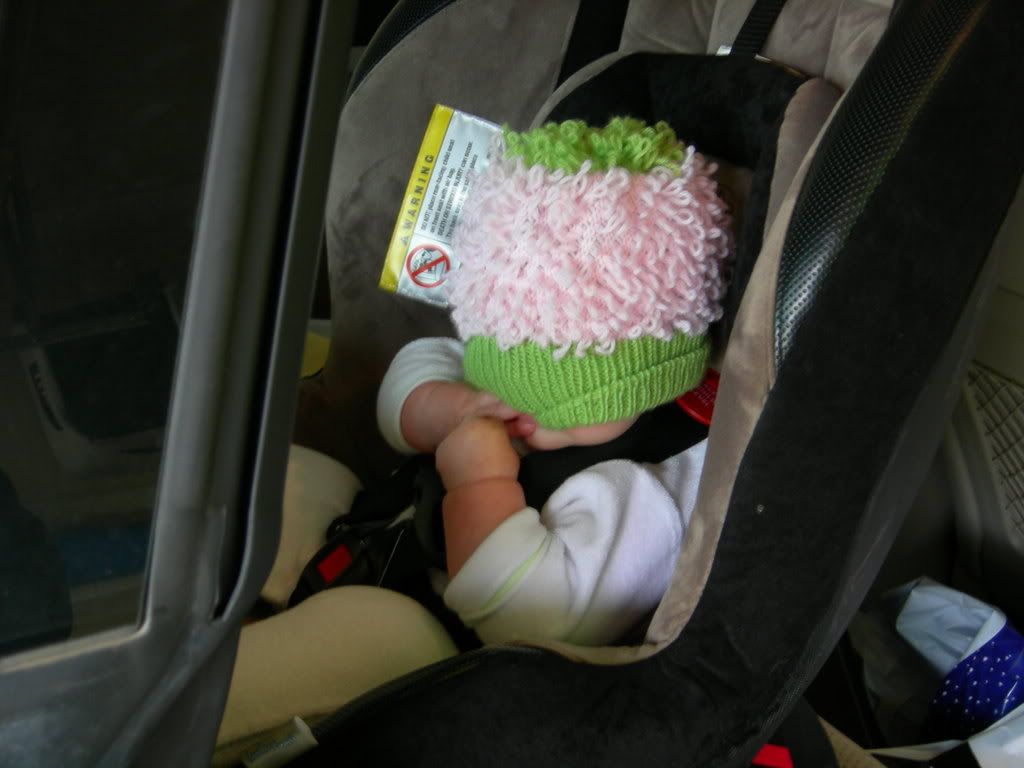 s:
She also seems to have a bump where the bottom teeth should come in, is sucking her bottom lip a ton and is a little fussier than usual (w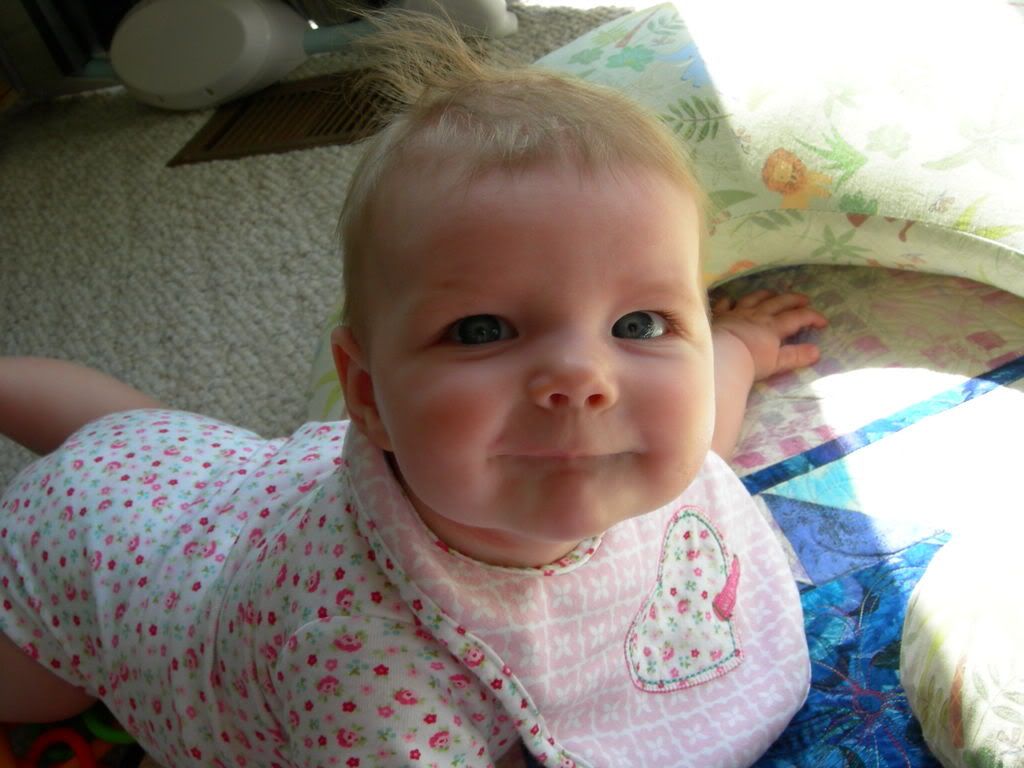 hich still isn't bad). I think by her 6 month birthday, she just might have a tooth. She's also sitting up quite well with just a little aid from the boppy pillow, and pushing up on her arms a lot when she gets on her stomach (which is often). And she is enjoying chewing on everything, did I mention that? She seems to like Myrtle, a
little turtle
I crocheted her from leftover Cascade 220. It is such a quick and easy pattern, I might make more, especially as she seems to be felting this one!
I have an
Emli Bonnet
in the works for her, too, out of Some Sirdar Calypso I've had in my stash (don't remember why
it's there). The color of the hat in the picture is actually prettier than real life; the yarn is more of a dull minty green. But, I like the pattern and know that Bea
n here will look good in it. On the right we have a Hemlock Ring out of Blue Sky Organic Cotton. I'm attempting to make a tam, but will have to rip back a few rounds to change it a bit. There is also spinning and Na Craga progress being made, but no pictures.
Oh, and the Wii is fun, but I missed my chance to pre-order Wii
Fit, so I am going to have to stalk Best Buy.