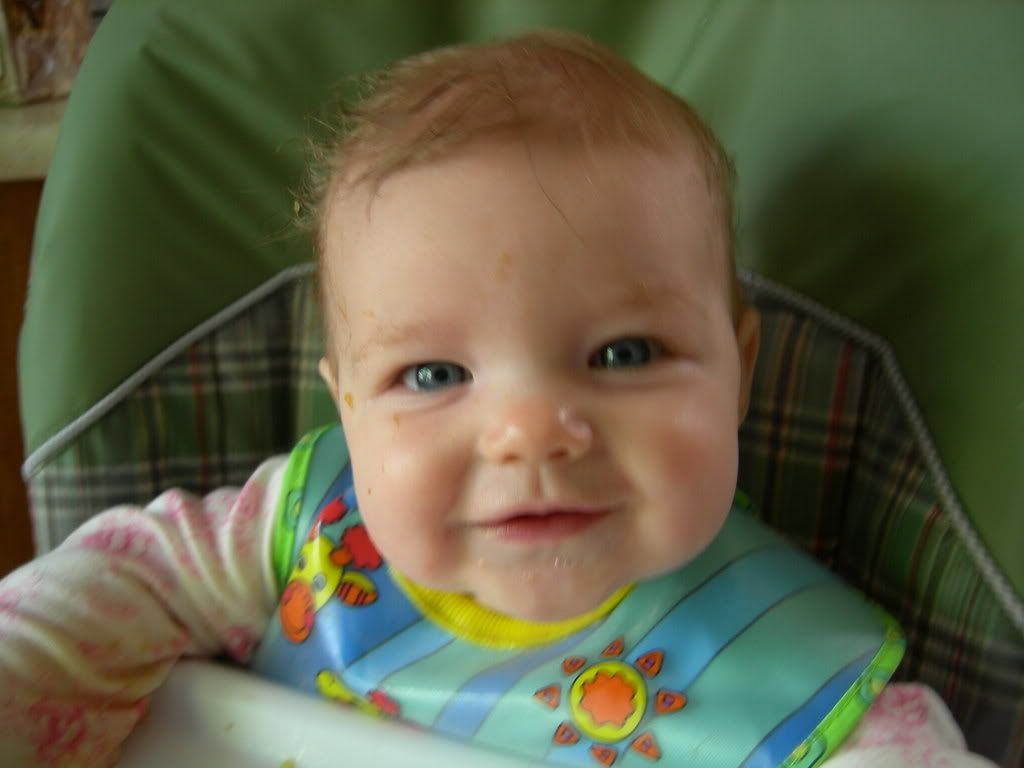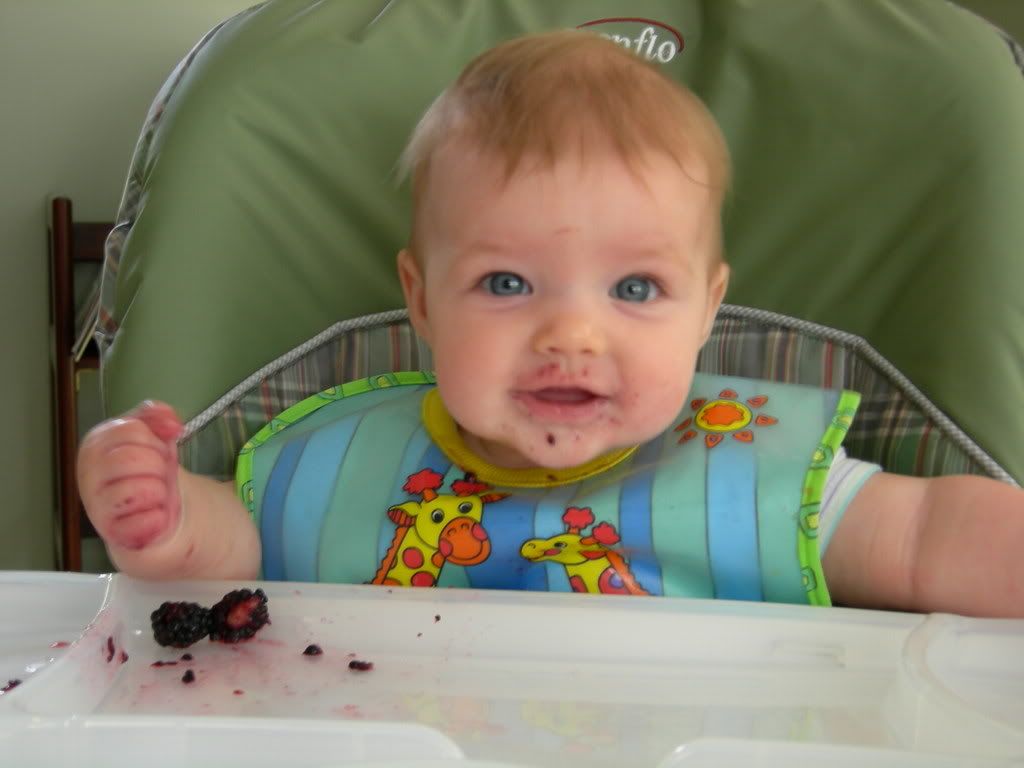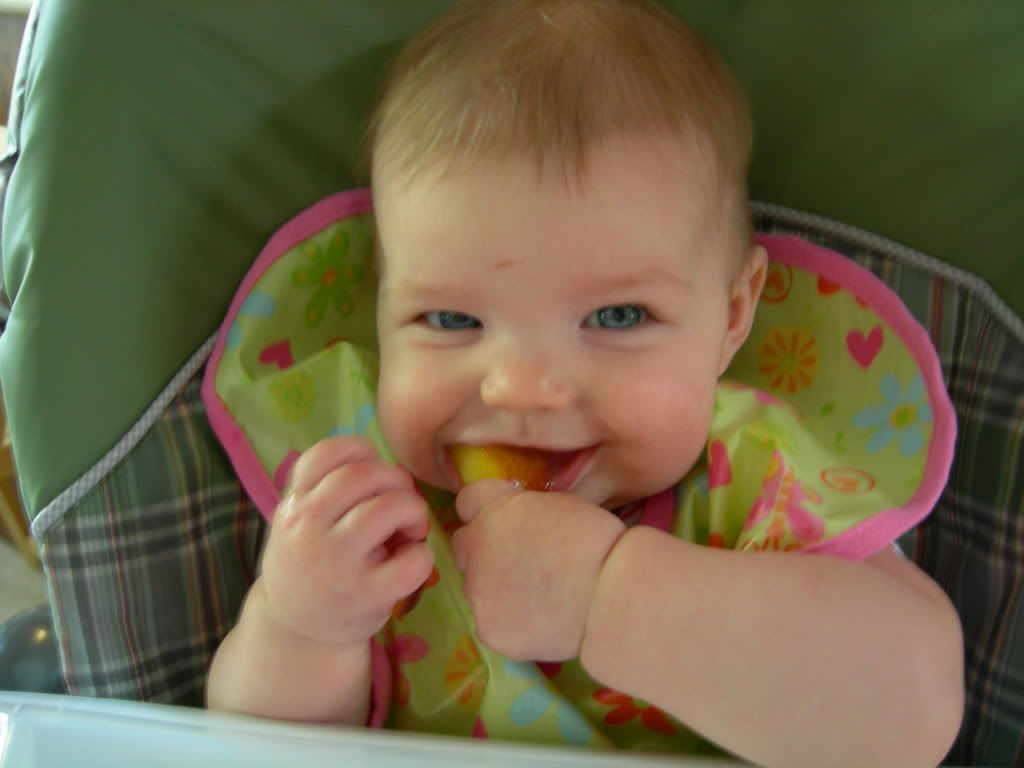 That would be M. enjoying her solids. I'm going the
baby-led weaning
(BLW) route for introducing solids, however, we aren't stopping the breast-feeding. One of the people in a BLW forum I belong to said, in regard to food: before one, it's just for fun. So even though there is very little actually getting swallowed, she's learning about foods and getting her nutrition from me. She seems to be enjoying herself, nonetheless. Up top she bathed in banana, the middle picture is blackberries, and the bottom is peach. She also liked baby carrot -- it's a good teether. She wasn't too sure about yellow squash, zucchini and broccoli, and really didn't like the piece of green onion that she swallowed. This is just so fun for me. We made a video of her first banana, but it's a bit long to post here.
M had her six-month check-up yesterday. I was able to truthfully answer yes to all the milestone questions, which is a good feeling. D and I laughed last night because one of the questions was, "Does she reach for things?" and a couple seconds after he sat her up on the floor, she dove forward reaching for something beyond her grasp. She is still in the 90th percentile height at 27" and is in the 75th percentile for weight at 17 lbs 6 oz.
Went to knitting at
Wool
and Company
as usual on Friday. This time, I brought M's highchair so she could sit up with the ladies. It was a success! I was able to knit without impeding the knitting of others, which was nice.
Over the weekend I made a bracelet with M's name. I'm not going to
bother fuzzing it because it's not that visible, and if you were industrious, you could find out what her name is, but I'm still not going to write it out here. Anyway, the bracelet is a bit long, but the first go-rou
nd was a bit short and I don't feel like wasting anymore of the beading wire and it works... we'll see if I think I can salvage the wire.
I've stalled on the DNA I'm knitting because making the second half isn't as interesting, but I will finish. I've also started a couple crochet ninjas and have made progress on my dad's sweater... pictures later.