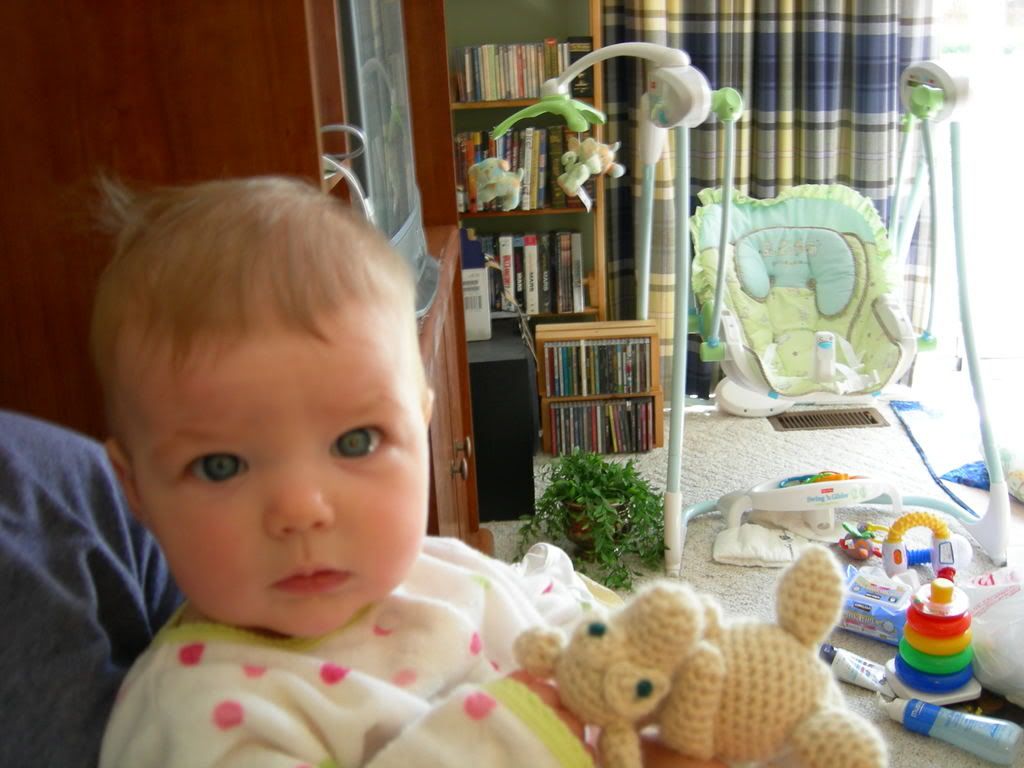 That's Miss M hanging with Donald the Dragon. It's a slightly older picture, the swing is no longer there because the last time she was in it, she grabbed the front left upright while swinging. Um, no.
Anyway, the real point of this is that I stood in line outside Best Buy today and got a piece of paper that said I was number 10 and I went in and got my Wii Fit. Um, yes, I am a dork. It is quite fun to track things and I am looking forward to seeing improvement.
Crocheting with black fingering weight yarn at night is not easy. Especially when you crochet as tightly as I do. To make the ninja's body (pictures when there is a point), you chain 18 and then have to join in a circle and let me tell you, joining 18 small chains in a non-twisty circle and then working into them... not easy. I ended up putting a stitch marker through the back loop of each of the 18 chains and taking them out one by one as I worked into that chain. I was glad I wasn't in public.