I know, I've neglected this poor blog. I have reasons, though. Well, I have
a
reason: we were on vacation. I didn't want to say anything ahead of time ... nothing like announcing, "Hey, our house will be empty!" Not that there are a lot of thieves reading this, let alone thieves who can tell where I live; but I decided it might be best, anyway.
So, where were we? California! We went out to visit my parents, D. and M. and I all flew first class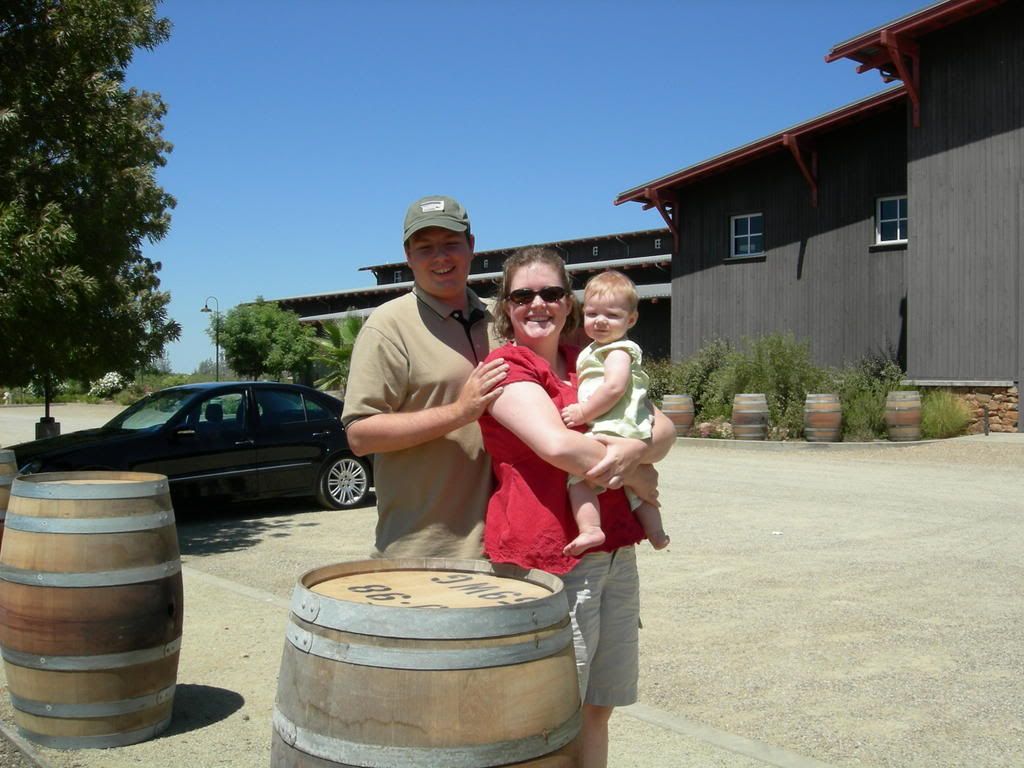 (thank you for the four trips to Alaska he had to make for work) . First class is the way to go, especially with a child in your lap. D. stayed a week, M. and I stayed almost a week longer, even though I had to fly back with her by myself. Although, she was amazing on the planes. She was happy and hardly noticed the pressure changes.
We pretty much took it easy while we were there, D. was able to relax and even had time to read a couple books. We went to a couple wineries up in the foothills one of the days. The Friday we were there, my mom watched the Bean and D. and I actually went to see a movie! The last movie we saw in the theater was the Harry Potter movie that came out last summer. We went to see The Dark Knight. Very good, creepy, but well done. Violent, but not bloody. I quite enjoyed it.
We also took a trip to the Sacramento Zoo.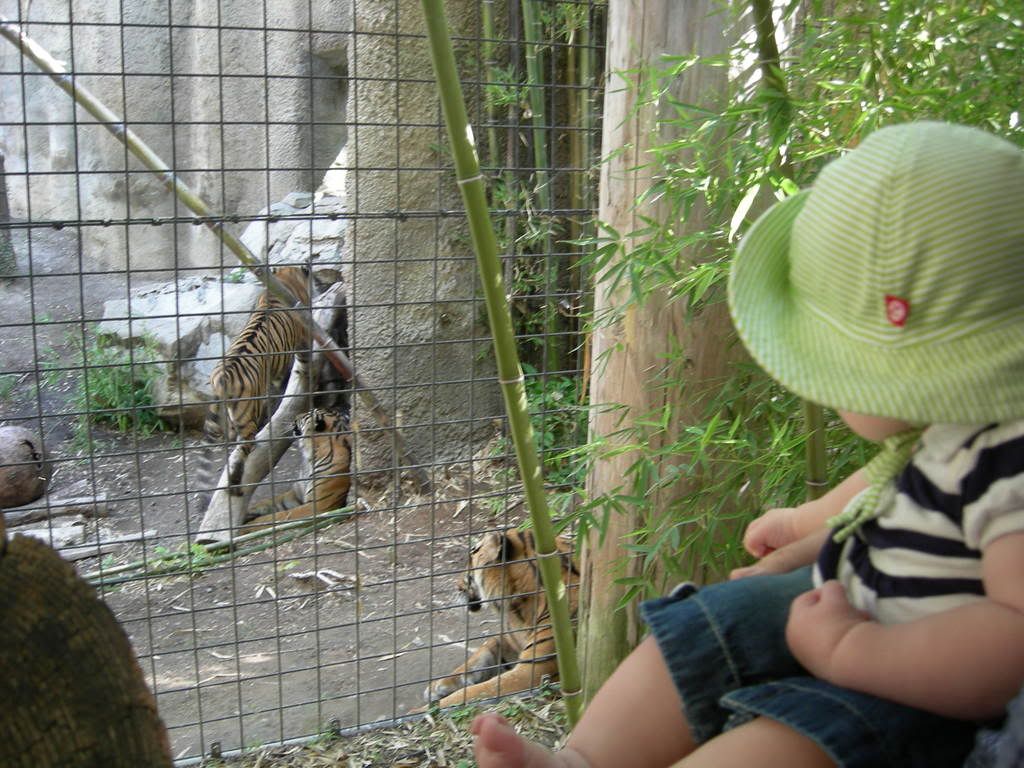 For a small zoo, it's nice. M. liked the tigers; we were able to see them up close. She also enjoyed the lemurs and monkeys. The orangutan at the zoo is hilarious; it was sitting around for a while, then got up and got a burlap sac of sorts and started playing around with it, as if, "Well, guess it's time for the 11am show." My dad took some pretty great pictures of it. The zoo no longer has elephants (I think they decided the elephants needed more room than they had), but they do have red pandas. The last time D. and I were they they were quite active, this time they were sleeping, but you can see one over her shoulder in the picture below of M. as an intrepid nature photographer.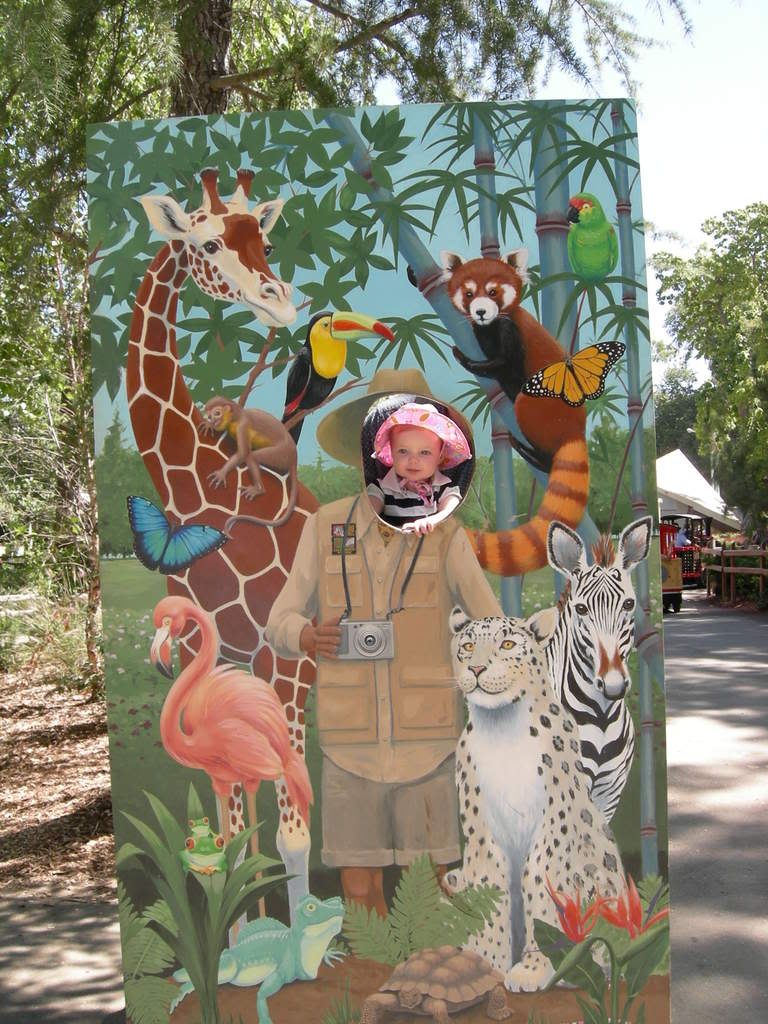 We also took M. to the beach at Point Reyes. I have no pictures, only video, and not much of that because M. was tired and when trying to crawl in the sand, took a face plant. This did not amuse her and she was annoyed at the sand after that. My dad, on assignment from me, dipped her toes into the Pacific. She wasn't fond of that either, I blame her needing a nap ... and more time at the beach to learn to love it. It was a beautiful day, though, and a lot of people brought their horses to ride around Point Reyes, so she did enjoy seeing the horses. After getting back home, she crawled over to her high chair and stood up holding it for 15 minutes, just happy not to be in her car seat.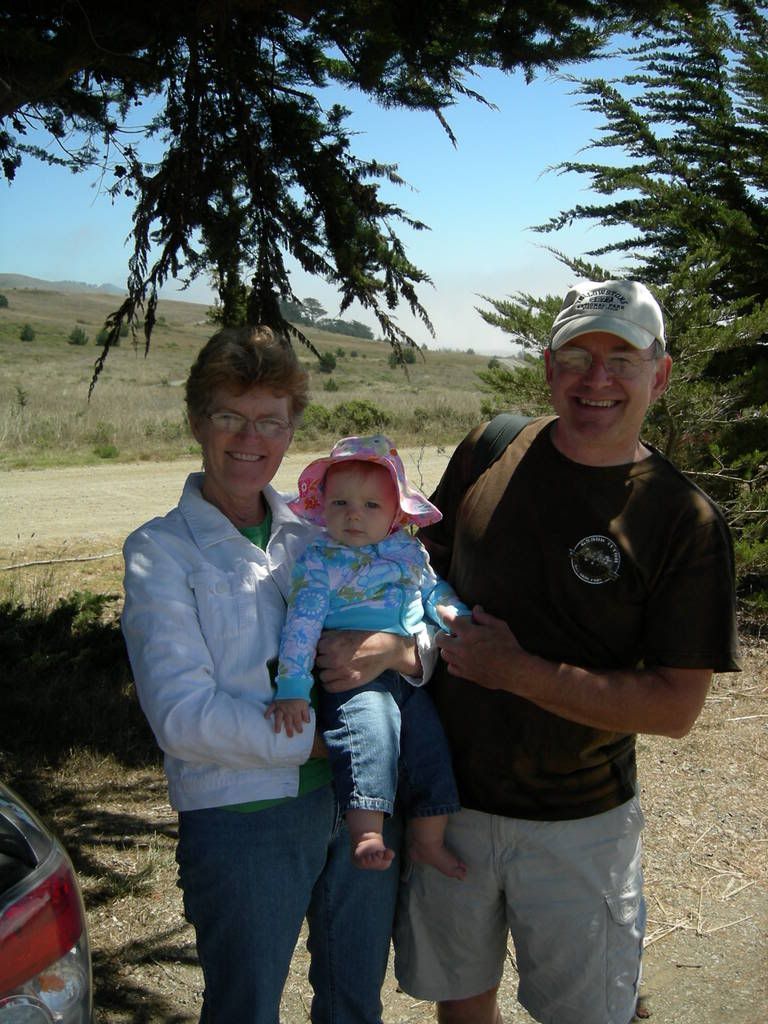 Since getting back, she has turned 9 months: 28.5 inches tall, 19 lbs 3 oz, and as of today 2 teeth!
Next installment will include my two yarn store trips and my Ravelry Olympic fail.