We have been busy getting out and about, and I haven't been knitting a ton. A Bean on the move means less knitting time. She's not crawling quite yet (up on hand and knees and rocking), but she does scoot and roll.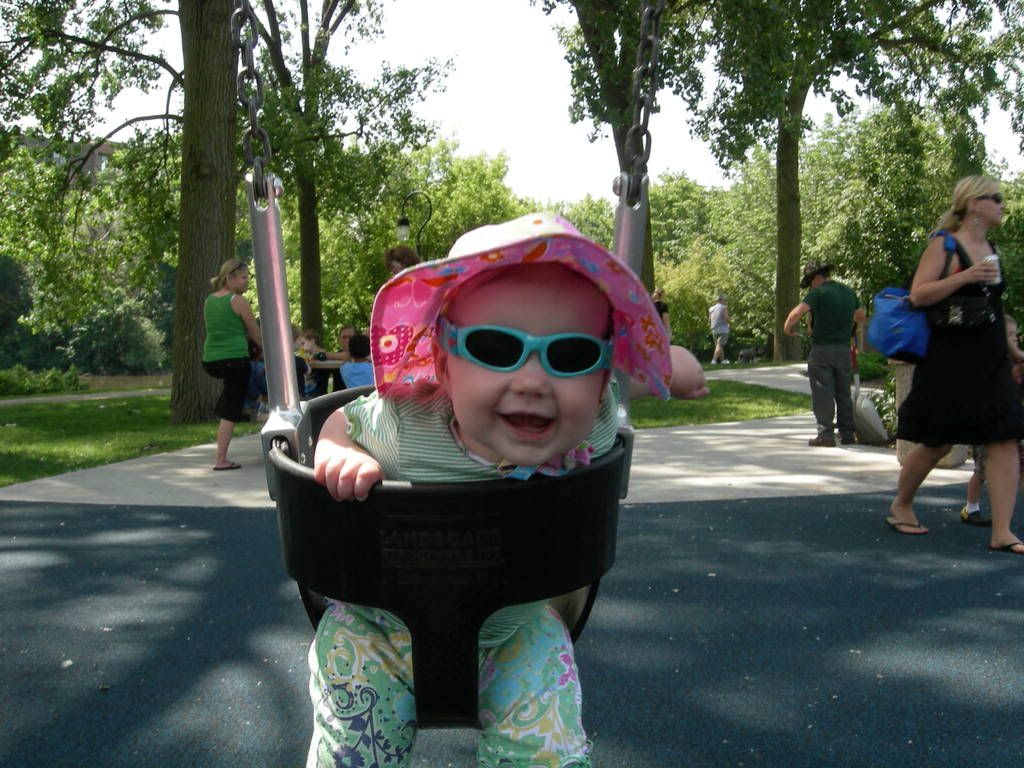 We joined a local "playgroup" online the other week and have gone to two meet-ups. This is M at the second one. Nice moms and kids, and M loves seeing other kids. And, as you can see, she loves swings.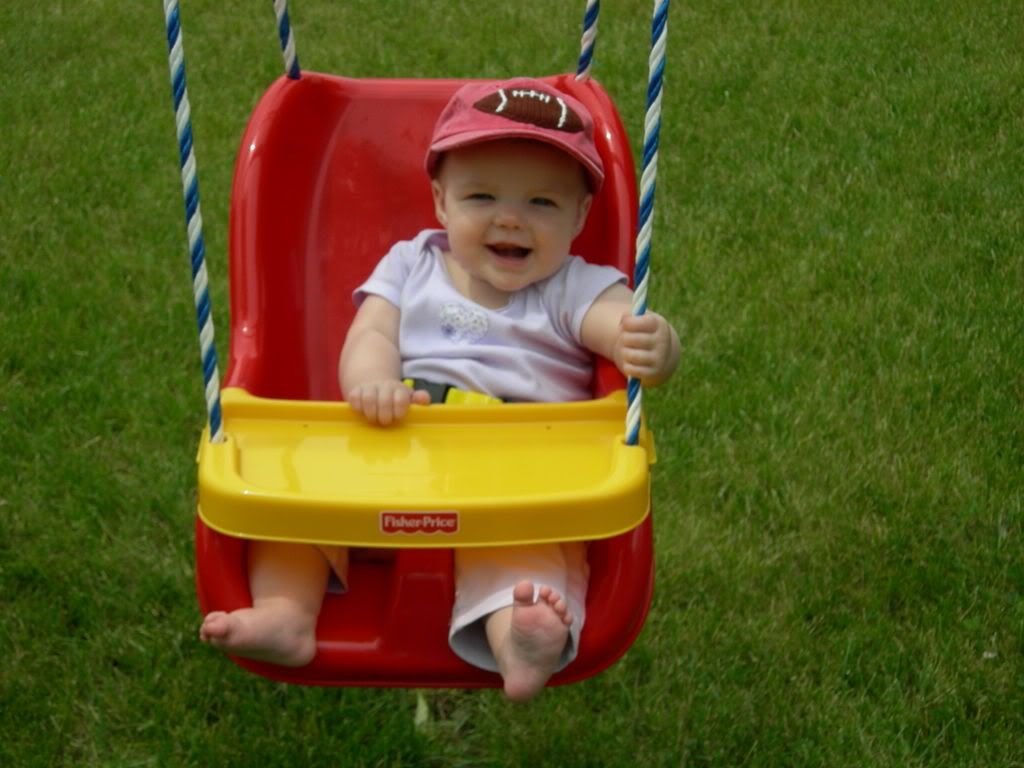 Good thing, then, that we got her a swing for the set in our backyard. I think she could spend hours just swinging away. Her little feet kick and her left ankle goes around in circles and she laughs and laughs.
Speaking of the backyard, our peonies bloomed and they are so pretty. We also have this light green/yellow plant that sprouted these three petaled purple flowers that is just so pretty. I have no idea what it is. I suppose I could Google it or something, b
ut heck, why take away the mystery? Apparently the rabbits like it, whatever it is, because down near the ground, whatever bits of the leaves stick out of the "cage" get eaten by the bunnies.
Finished the
tortoise
for M. As with her other wool toys, she enjoys chewing it. Not a bad little crochet project, not my favorite because I didn't like sewing it together. The legs went in a little wonky and the bottom sewed onto the top a bit strangely, but, all in all, not too bad. I did not add the eyes or the felt to the inside of the mouth since M just chews on it. Maybe later ... but then again, maybe not.
Sewed the head and arms onto the body of the first
Ninja
. It makes a great finger puppet, so that's what I'm doing with the next one.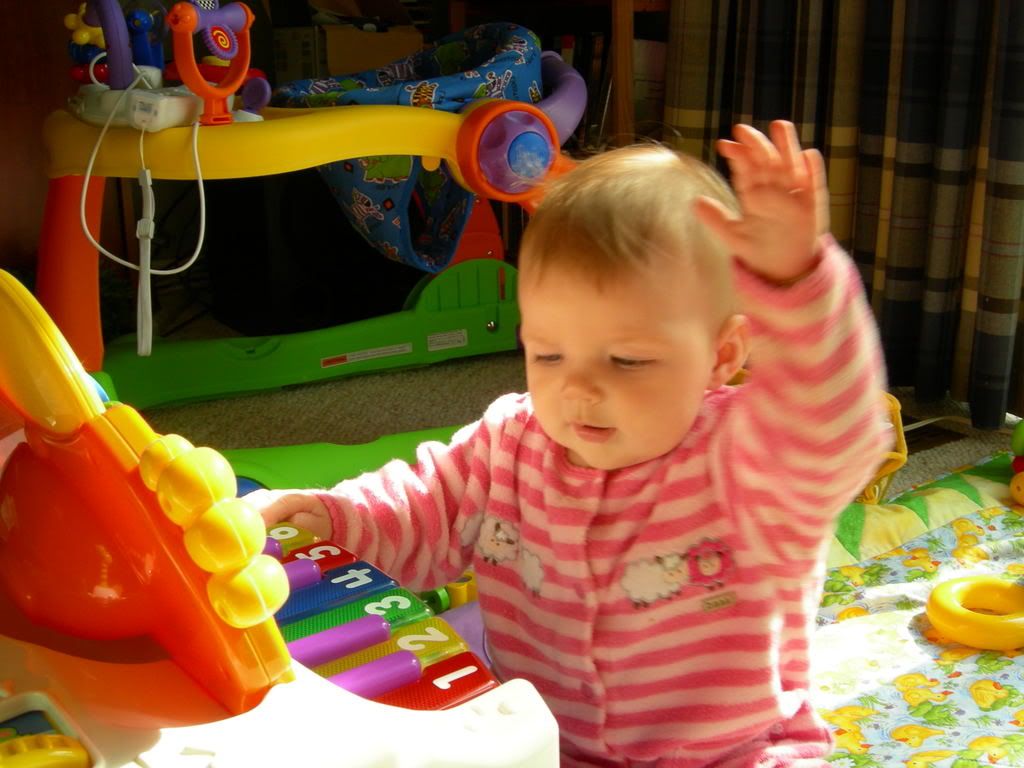 Oh, and we got the Bean a baby piano. She loves it, and it is so fun to hear her play.