I was going to write about how I don't Twitter, but it was stupid, so, I'll just say I don't. Except, that I read some, like
Nathan Fillion
's and
Felicia Day
's, for example, because they are good.
Anyway... as this is a knitting blog, I will make some knitting updates, because, ye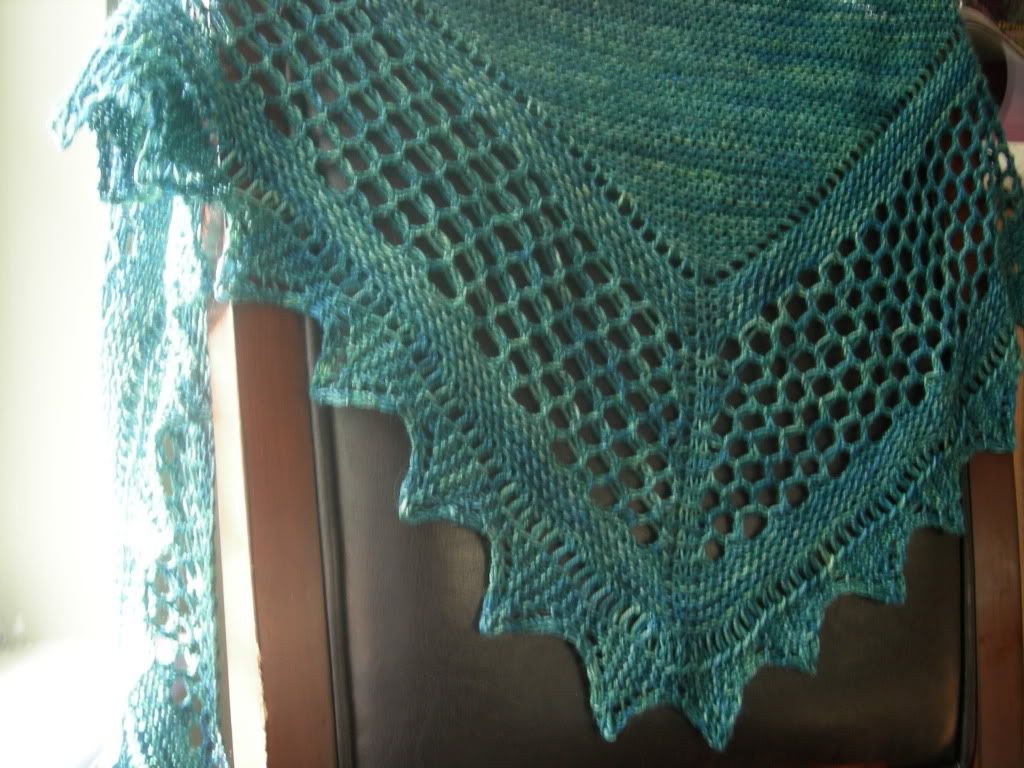 s, there have been some FOs recently! I know, try not to faint or anything. Thanks to
Amy
I had to make the
Aestlight Shawl
, especially when there are two sizes, one designed specifically with the yardage of Malabrigo Sock in mind. Did I write last summer about the free "sample" skein I got at Stitches Midwest (I put sample in quotes because while it wasn't in stores yet, and therefore was a sample, it was also the full 440 yards!)? Well, if I didn't, I got one just for the asking and the colorway was Solis and it is beautiful and had been waiting around for the perfect project and then that just hopped right onto my screen and bam. It is actually done. Oh, and my best friend growing up just had a baby girl (so cute!) and I made a hat for her, too. Two finished projects in a one month span! I might have my membership to the ADD club of America revoked. Except, probably not, because instead of working on some of the other projects I have started, I started a baby hat for a yet to be named recipient and a Flared Lace Smoke Ring in Royal Blue qiviut (so so yummy).
Today, we went to JoAnn's to pick up some safety eyes for
the owl
for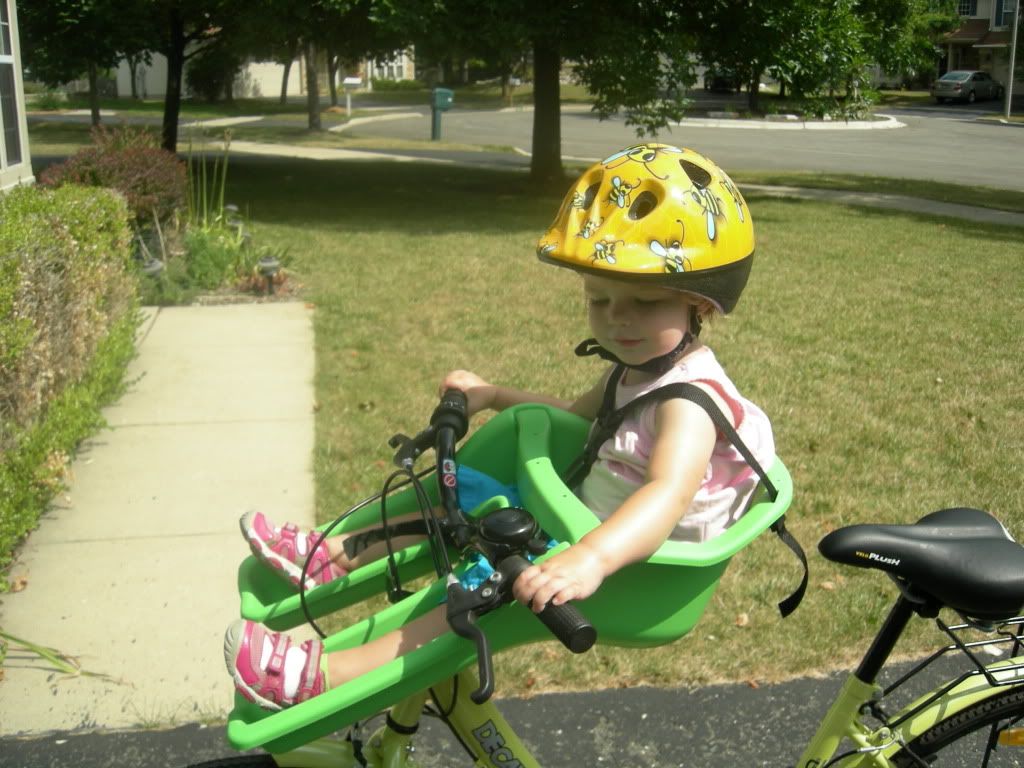 Margaret and to take a bike ride to the Post Office to mail some stuff. My lovely neighbor sold us her bikes for very little, and I got an
iBert
seat for Margaret and now we can go riding. I had never seen a front mount seat before looking at options for child bike seats on Consumer Reports, but I love it. The balance is great and she can see what's going on and I can talk to her and hear her without turning around and crashing us both into a tree. In fact, on the ride home, she actually fell asleep.
When putting sunblock on Margaret today I accidentally sprayed some in her hair; that stuff is worse than hairspray. So, it's off to a bath. With foam letters and numbers, bath crayons, bubbles to blow, ducks, a book, and fill and spill cups she's loving her baths now!